The ethereal city of Udaipur has been known for its architectural marvels, romantic getaways and cultural retreats for long.
But besides being one of the most romantic cities of the world, Udaipur has a lot more to offer. Those who prefer to be on foot, let's walk through this!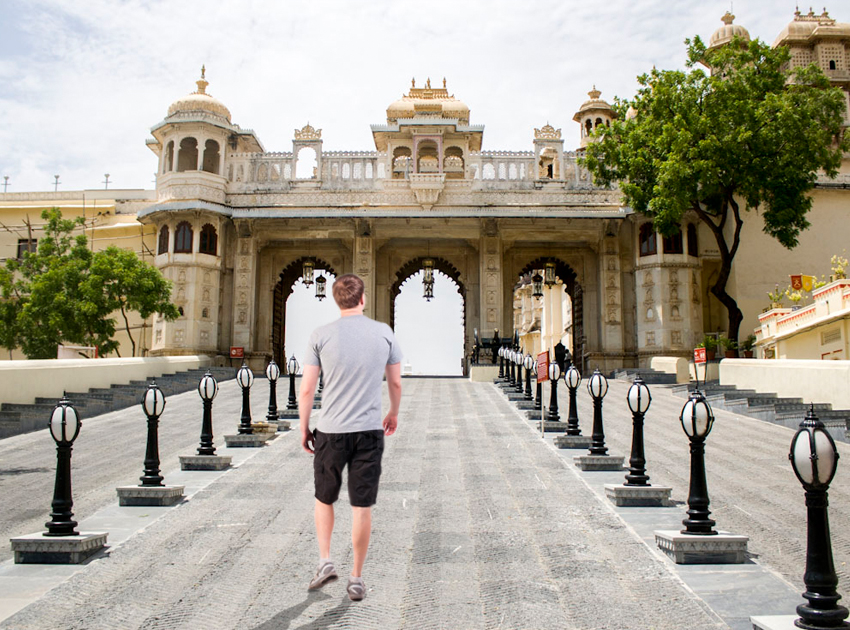 Architectural magnificence

Udaipur is filled with imposing structures and architectural marvels. In addition to the major attractions of Udaipur like City Palace, Jag Mandir, Lake Palace and Kumbhalgarh fort; Ahar cenotaphs, Bagore ki Haveli and the Ranakpur temple are classic examples of intricate architectural work and detailing.
Udaipur also houses an ancient temple of Eklingji and Jagdish temple which are beautiful prototypes of Indo-Aryan style of architecture. There is a solar observatory too, which is an architectural wonder in itself. Surrounded by water from all sides, Udaipur Solar Observatory is one of the best solar observing sites in Asia, amongst the few in the world situated on land. If you're on foot, you can enjoy these best.
Legacy of Culture

Inherited the rich legacy of the culture through its lineage, Udaipur has maintained the balance between the conserving its traditions while pacing ahead in the Contemporary World. Be it their culinary art or clothing, festivals or religion, popular folk music or dance; the traces of Rajputana culture are evident all over. The small art and craft bazaar at Shilpgram or the rich display of Rajasthani culture at Bharatiya Lok Kala Mandir; laboriously represent the value of culture and art deeply rooted in the everyday life of Mewar.
Garden City of Rajasthan

In the mid of the desert, Udaipur is like an oasis of Thar, and has numerous enchanting gardens to boast of Gulab Bagh, Nehru island garden or the succulent Saheliyon ki Bari sprawl across acres of land. The most alluring garden of Maids or the Saheliyon-ki-Bari is famous for man-made streams, lotus ponds, marble fountains and incredible views. The pitter patter of water along the lush green gardens of Aravali, demands to be enjoyed slow and steady.
Wildlife Excursions for Adventure Enthusiast

Covered in the midst of the lush forests of Aravali, Udaipur provides a natural habitat for various wild animals, birds and reptiles. The wildlife reserve of Kumbhalgarh, Sajjangarh and Jaisamand provide diverse opportunities for the adventure enthusiast. A trek through the wilderness or adventure safaris through the reserve; Udaipur has abundant wild quests to offer.
Shoppers Paradise- Happy Shopping

Udaipur is a delight for every shopper, be it the hustle bustle of traditional bazaars or the popular retail chains and shopping mall. Hathi Pol, Palace Road, Bada Bazar or the Chetak Circle, Jewellery, Silver Ware, Clothing, pottery, miniature painting, textile and much more, Udaipur has it all. Udaipur is famous for its vibrant markets displaying the innumerable colors of Mewar.
Best enjoyed on those happy feet, of course!
Share this